ATMP Development: The impact of raw material and vendor qualification
2023/05/16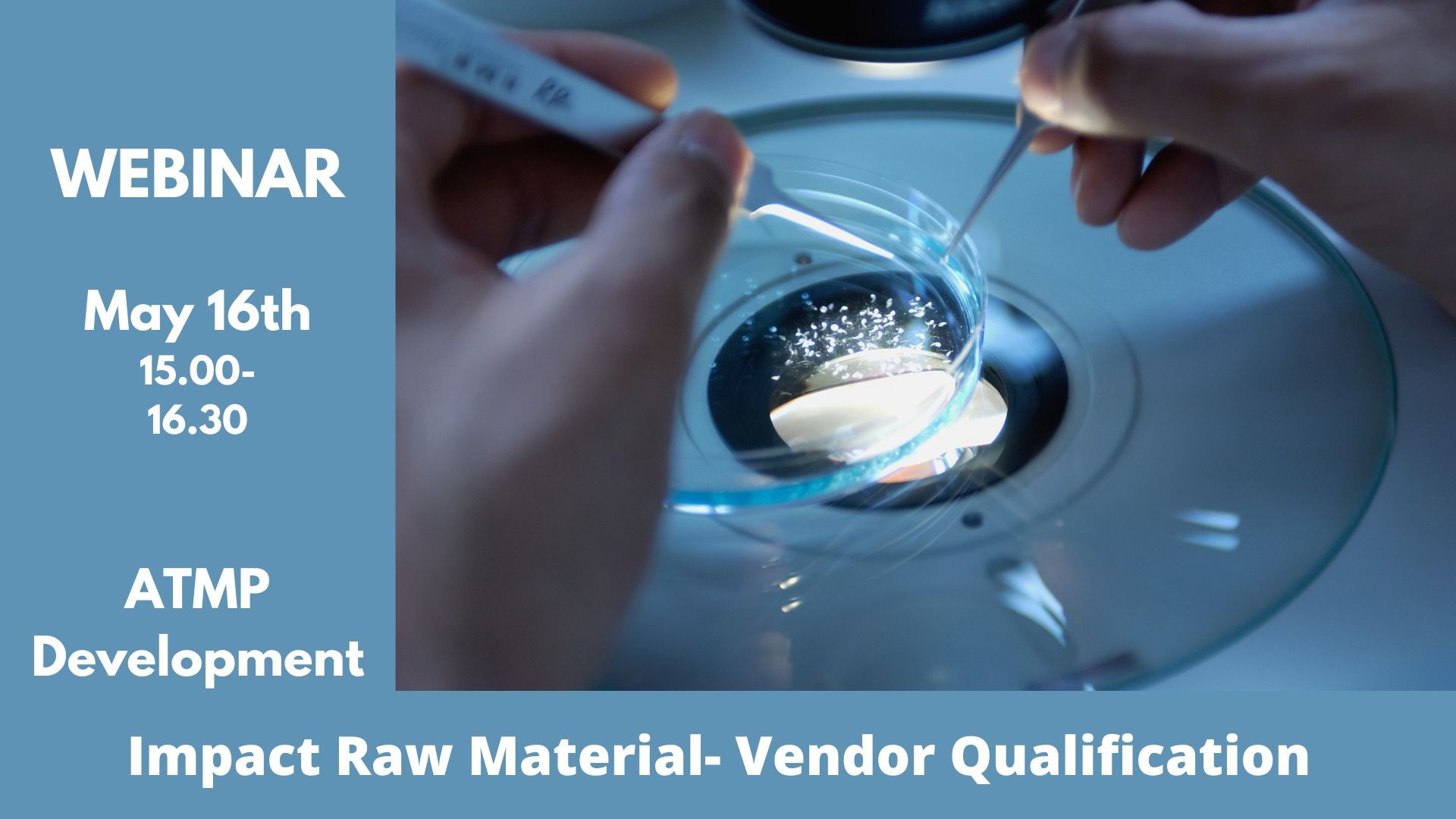 eyetec and at.las invite you to join this free webinar on ATMP Development and Impact of Raw Material.
When developing ATMP's questions are often raised regarding the acceptability of the raw materials used in production. The choices made will impact your entire process from IMPD to marketing authorisation application stage. A rule of thumb is that quality is key for ATMP development and that regulation authorities adhere to the best quality standards.
Good manufacturing practice guidelines cover key considerations , but what does this mean in practice for the ATMP researcher?  How to take into account origin, traceability, composition? And how should the developer and the manufacturer work together in the process of the audit of raw materials?
The following people, each with their practical experience in the world of cell & gene therapy products, are ready to share their experiences:
•    Joris De Wolf (eyetec)  will set the scene and cover the guidelines and directives.
•    Sam Vanleene (anicells) and  Louise De la Mane (UZ Ghent) will talk about their own experience as QP in the translation of the guidelines into a capable process.
•    David Craeye (Fishway) and Marlin Frechette (FUJIFILM Irvine Scientific) will share their experiences and insights from the viewpoint of user and manufacturer of raw materials.
•    The webinar will be moderated by Bram Keymolen (eyetec).
Practical information:
Date: Tuesday May 16th 2023
Time: 15.00-16.30
Location:  webinar- link for the webinar will be sent by email
Participation is free of charge