Webinar: 'Wat is de waarde van mijn know-how?" - ENG
2021/12/06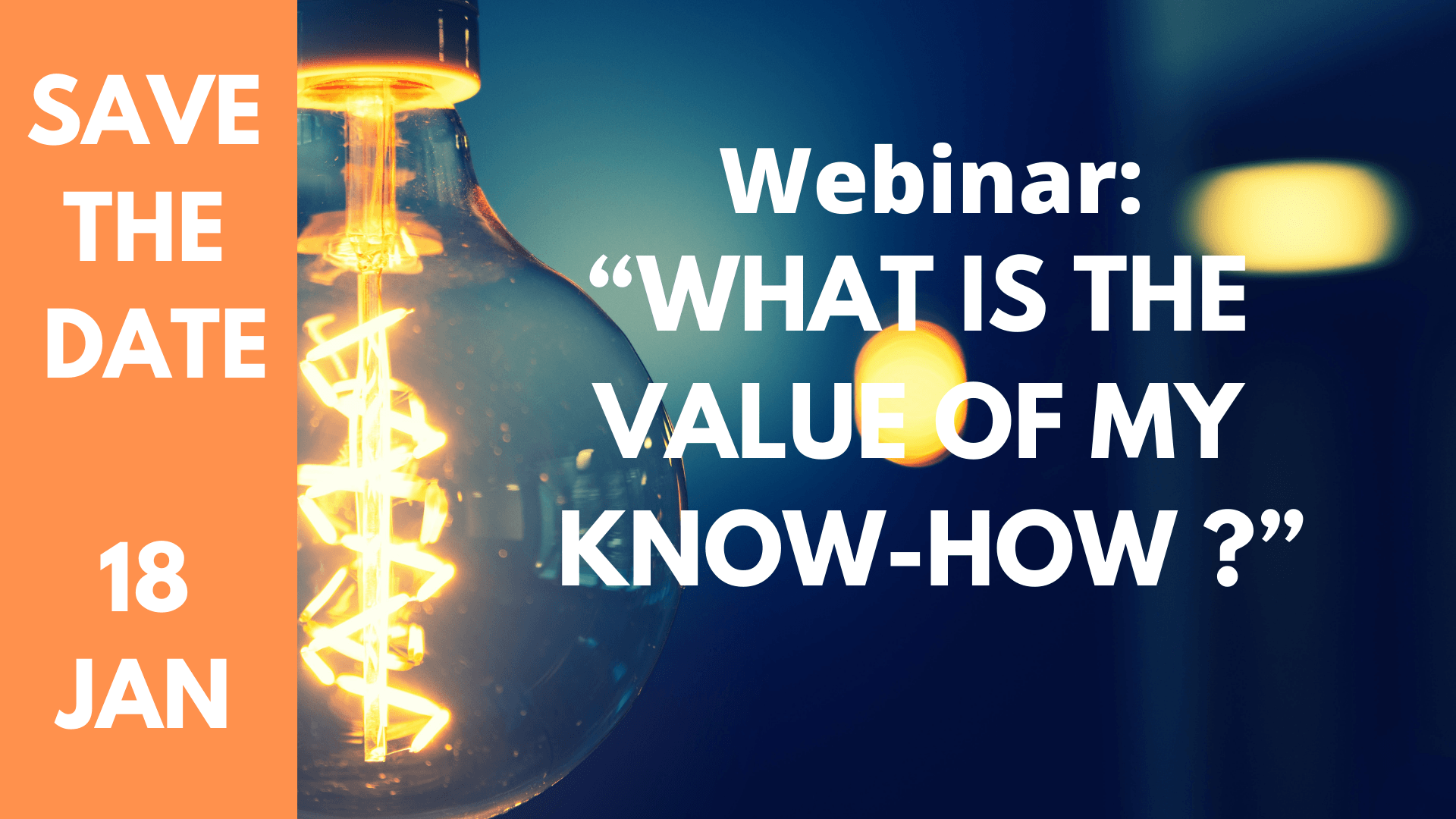 Tuesday 18 January 2022 8.30 h – 10.00 h 
GEVERS and Incubator Darwin (Science Park University of Antwerp) invite you to join the free webinar on the value of know-how.
Many companies value the protection and valorisation of their intellectual rights. They register trademarks for their products or services, file a patent for their technical innovations or an i-depot to obtain a fixed date for their copyright. However, in addition to these intellectual rights, a company often has important information or valuable knowledge that is less visible.
In this webinar, we focus on such know-how. More specifically, we will provide answers to the following questions:
- What does know-how entail?
- Can know-how be protected?
- Who owns know-how? What are the rights of an employee?
- What is the value of my know-how?
- What is the impact of contracts on know-how?
- Tips and tricks
Pieter De Grauwe and François Gevers are happy to share their knowledge with you.
Curious? Register now! 
Practical information:
- Date: Tuesday 18 January 
- Time: 8.30 h – 10.00 h
- Location: online - link for the webinar will be sent by email
- Participation is free of charge
Short introduction of GEVERS:
GEVERS is the Belgian market leader in IP- including patent services – with more than 120 years of experience. As an IP service provider they are committed to being their client's privileged partner for the identification, protection, management, exploitation and enforcement of intellectual property rights throughout the full life-cycle of their client's assets.
Adding value through quality, security, innovation and excellence is what GEVERS stands for.
With more than 250 professionals working at the GEVERS Group, representing more than 12 native languages, they are a one-stop IP firm with expertise and practical experience in different domains and sectors: from aeronautics, watch-making, ICT, industrial chemistry, physics, electronics, automotive, pharmaceutical industry, energy, mechanics, biotechnology, FMCG and the entertainment sector to agriculture and even nanotechnology.