Do you have a general question?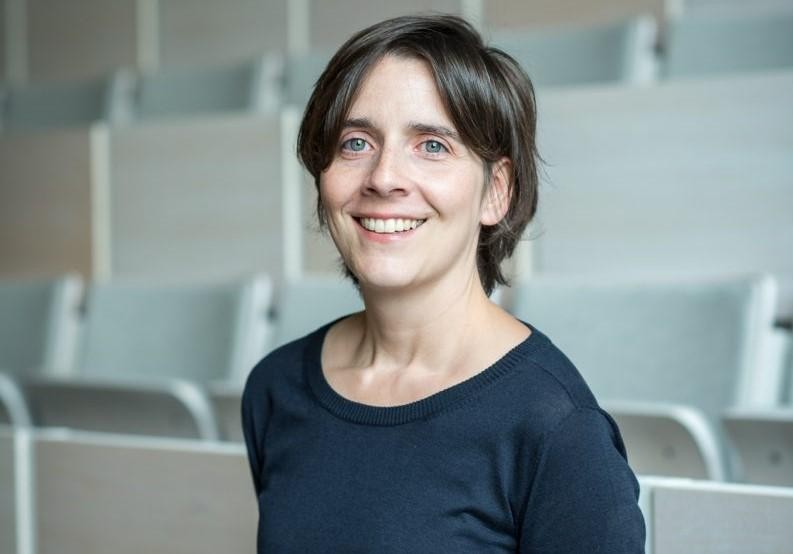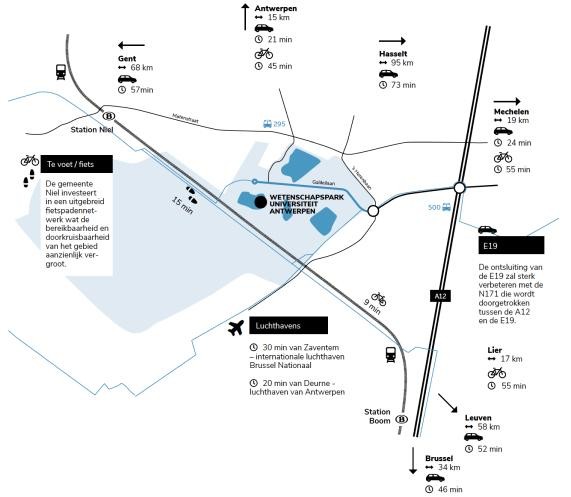 Easy Accessibility
The Science Park is centrally located between Antwerp and Brussels, easily accessible and just outside the congestion-prone periphery around those cities. The park is easy to reach by car: you are immediately on the A12 and the connection with the E19 is in the works.
You can also reach the site in no time by public transport. It's only 2000 steps or a 15-minute walk from Niel train station (2 trains per hour to Antwerp or Brussels). Buses 500 and 295 run along the A12 and stop less than 250 meters from the Science Park.
The Science Park is also easily accessible by bicycle. Cycling-routes with junction points bring you close to the site.