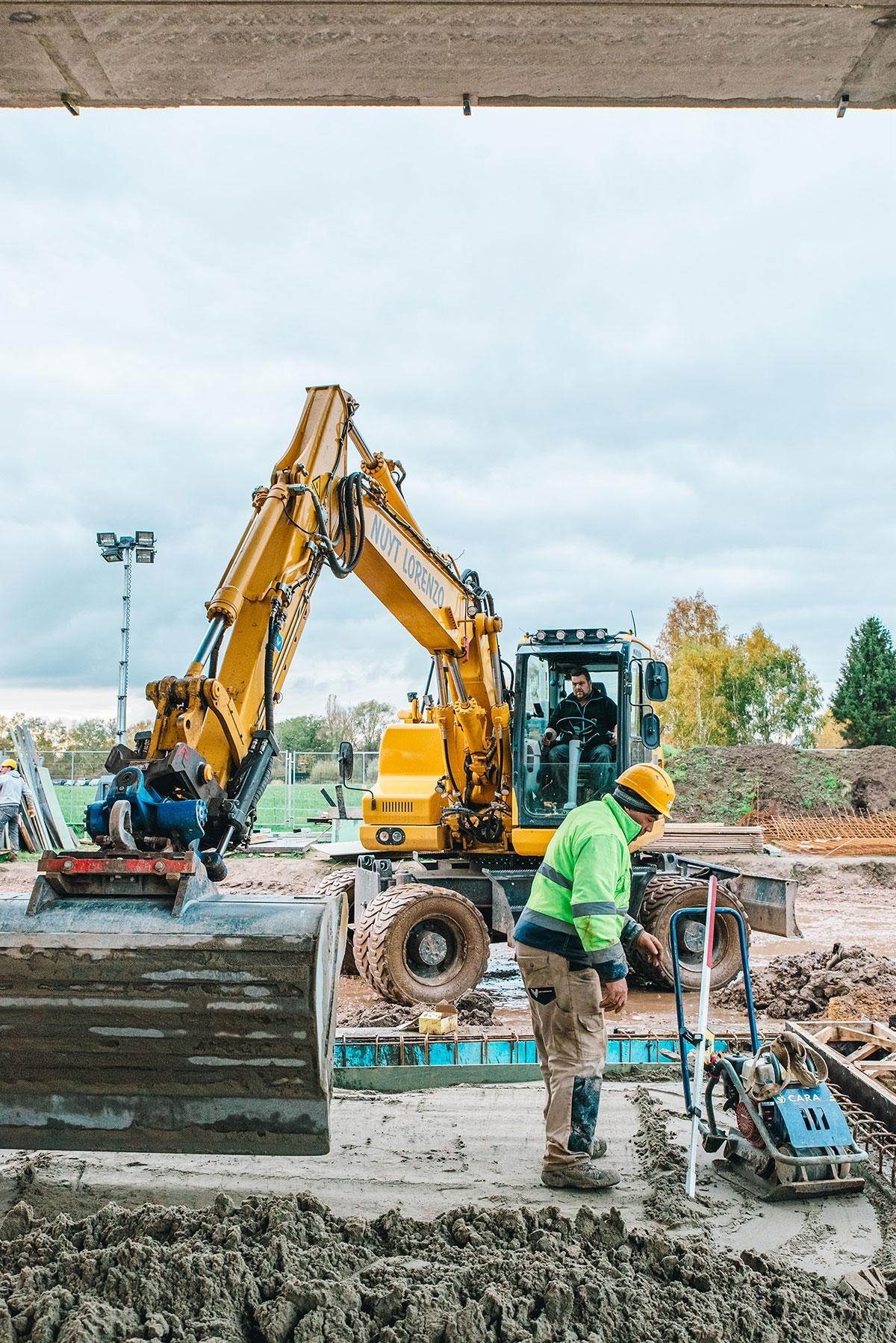 The ideal location for innovative, research-driven companies in the health and environmental sectors. From start-up to multinational: all are welcome to join us.
Who are we?
POM Antwerp is the owner, developer and manager of the Science Park in Niel. Our mission is to strengthen the economy of the province of Antwerp by creating sustainable business parks, on the one hand, and by enabling collaboration between governments, knowledge institutions and companies on the other. The Science Park is a wonderful example of the successful combination of both of these objectives.
With the support of the Province of Antwerp, the team behind the science park is committed to the development of an exceptional business park. In the first place by creating a unique, inspiring place, where offices and labs flow seamlessly into a tranquil green setting, where extensive park and facility management ensures that entrepreneurs can focus on what matters: growing their company. At the same time, POM also invests heavily in the realisation of smart ecosystemswhere entrepreneurs can exchange ideas with each other and other stakeholders, where the seeds for innovation are sown.
Nowhere else in Flanders will you find this smart combination of knowledge sharing, inspiring architecture and professional business support, combined with easy accessibility on the main Antwerp-Brussels road connection.
"I strongly believe in the ability of start-ups and growers to innovate, renew and take risks. I also believe that we should do everything we can to ensure that entrepreneurs can do business in the first place and don't have to worry about side issues. That is why POM Antwerp is a flexible partner who proactively thinks along with companies and always goes for the best solution when it comes to their space requirements. A company can start with us on a co-working basis, grow in the Darwin incubator, grow even further in one of our other buildings and ultimately even opt for a site of its own. As a catalyst, we want to help strengthen the dynamics of companies by facilitating their growth. For me, that is our core task."
- Luc Broos, strategic advisor of the Provincial Development Company (POM) Antwerp
More information about POM Antwerpen: www.pomantwerpen.be