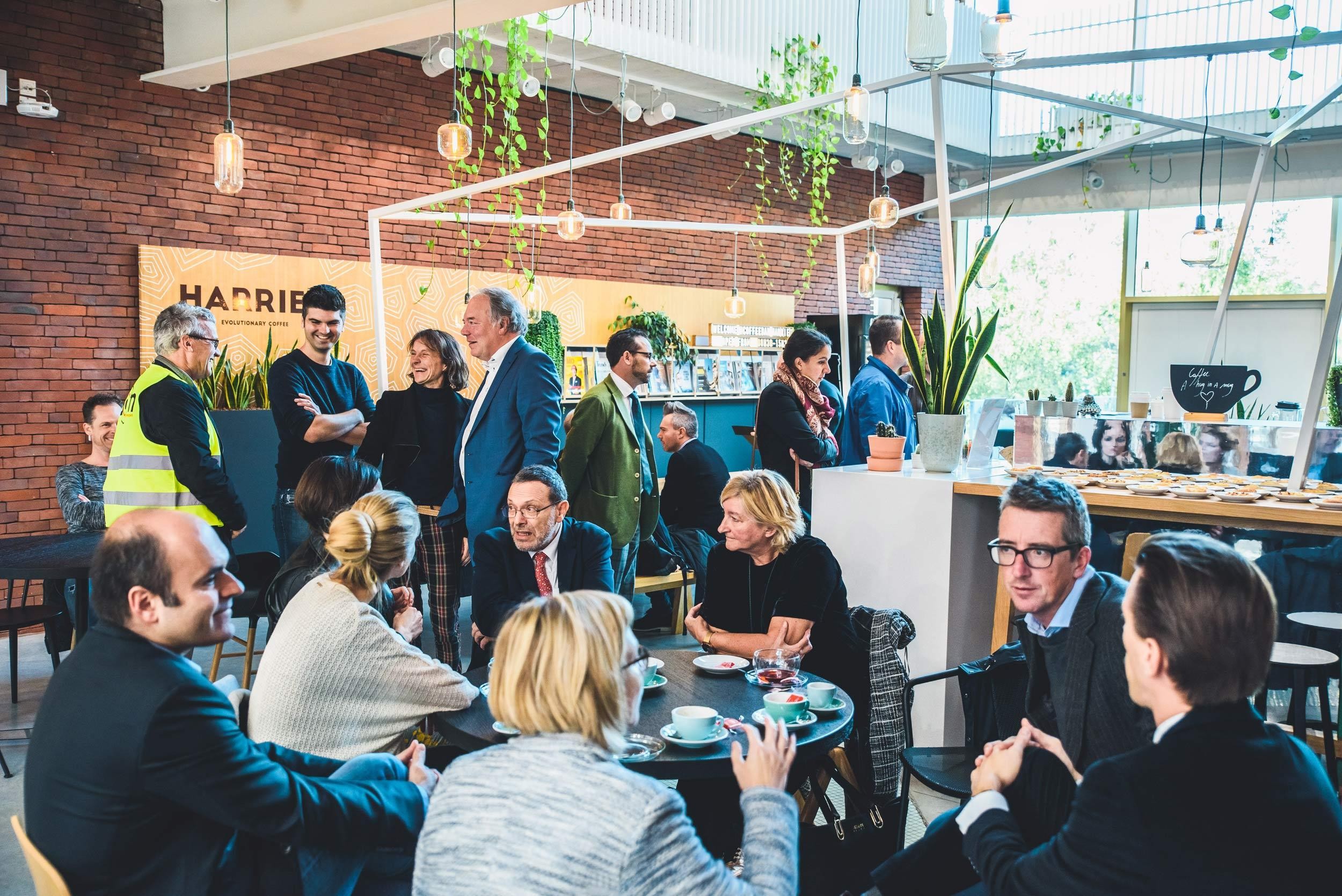 Meeting and seminar facilities: impress your customers and guests and enjoy yourself under optimal conditions
You can also turn to the Science Park for your courses, network events or board meetings. Enjoy the green, inspiring environment, discover our ample parking, take a break in the bright foyer with the cosy Harriet coffee bar, in short: make every professional event a success. An experienced team is there to help you develop your event and guarantee that everything goes smoothly.
On the schedule
In the next building (currently under construction) we will provide additional conference and training facilities in various sizes and configurations. In this way, our offer will even better match the customer's demand.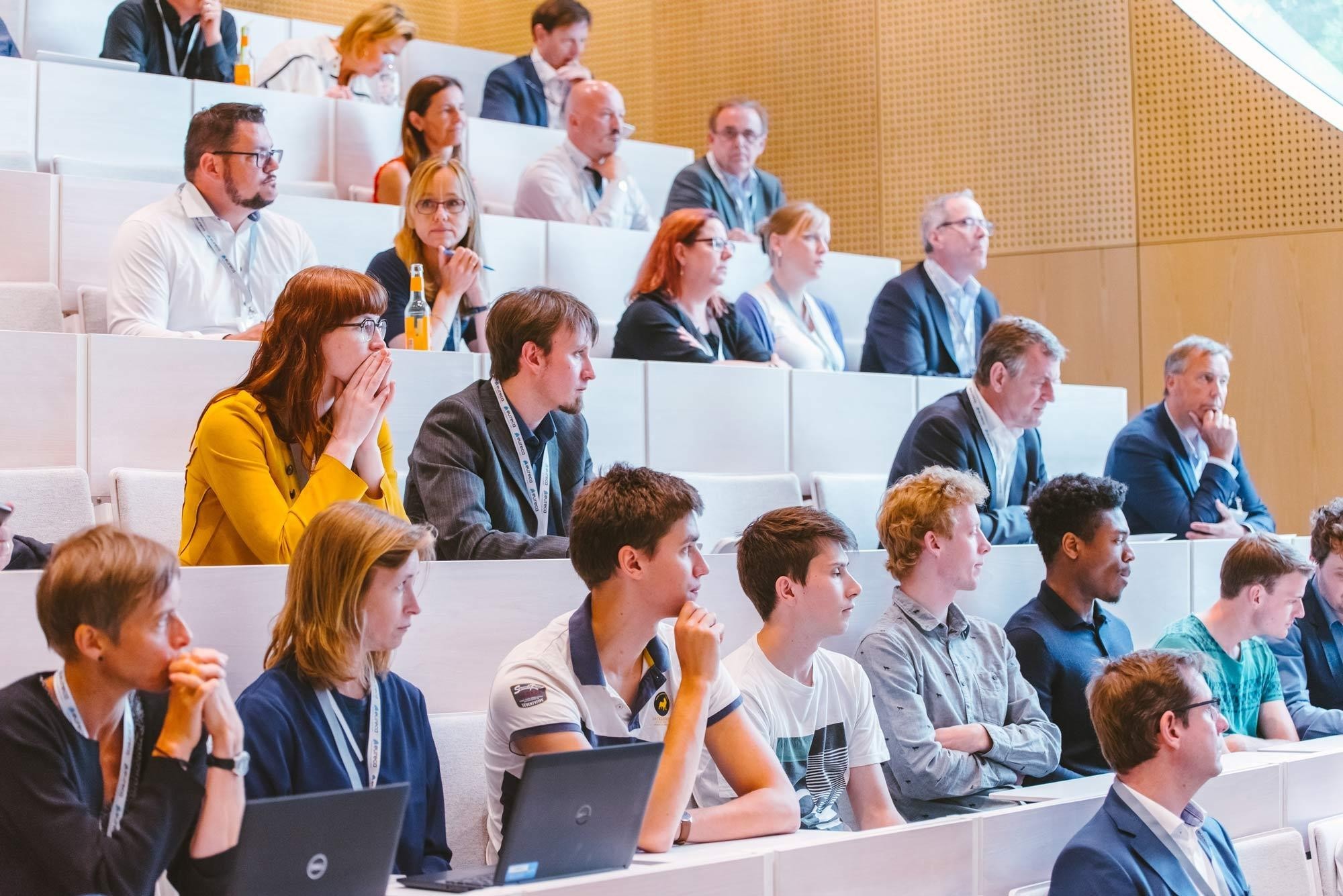 "In recent years we have organised more than 60 events at the Science Park, varying from international symposia, "Science Day", to board meetings or training courses. We respond quickly to any circumstances and always have a plan B available so that the customer can focus on his guests. Parallel to the development of the park, we will also continue to focus on the creation of additional classrooms and meeting facilities so that our offer is fully tailored to the needs of our companies."
Like to know more about the possibilities, or would you like to receive a tailor-made proposal?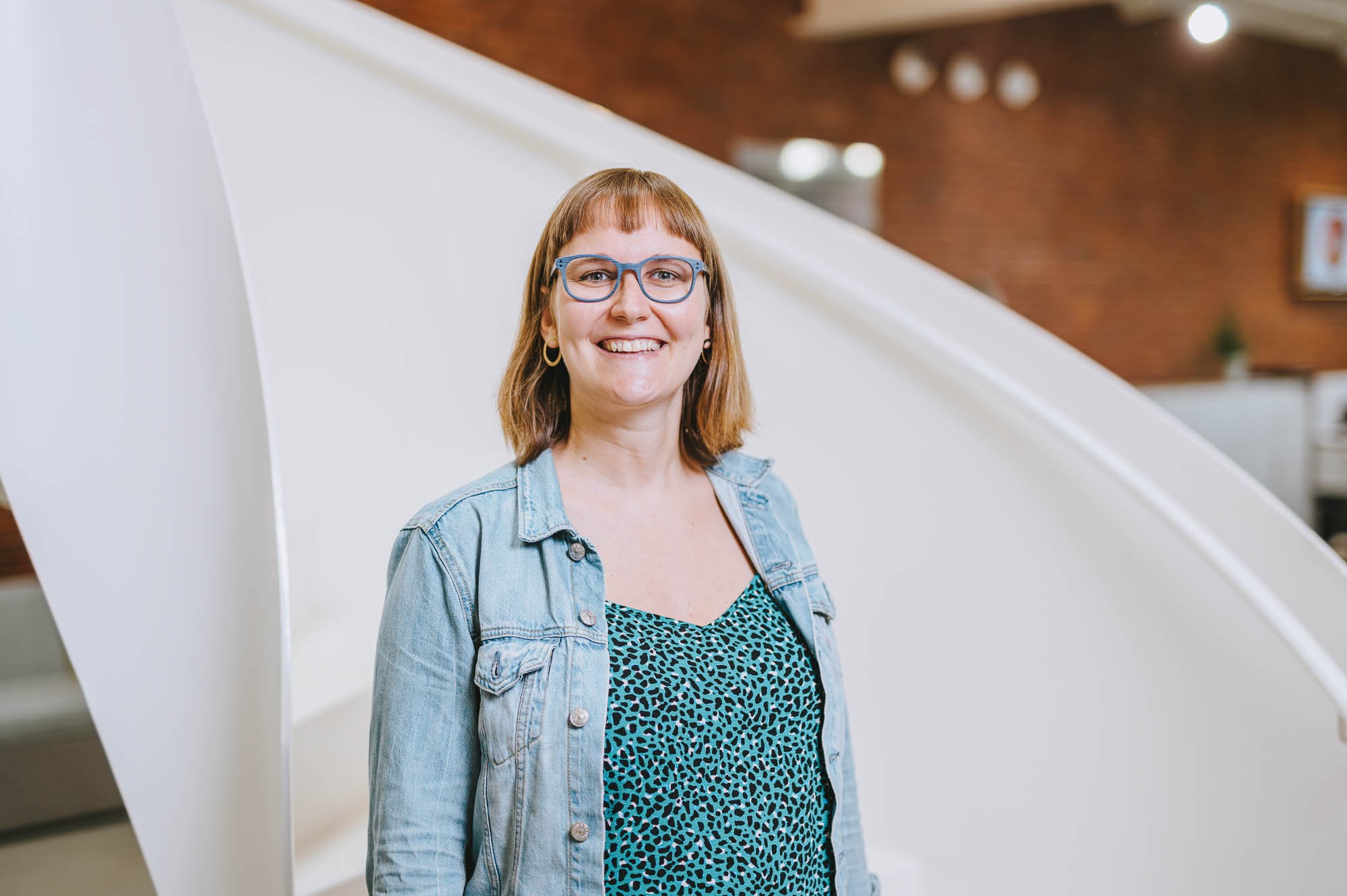 title
Jill Van Hoydonck
Contact for events + communication