ID N18 - Growth building
Year of construction: 2006

Total area: 3500m² of offices and labs

Available space: ground floor: 730 m²

Contract type: For Rent / For Sale

Available space floor -1: 780 m²

Available space floor -2: 710 m²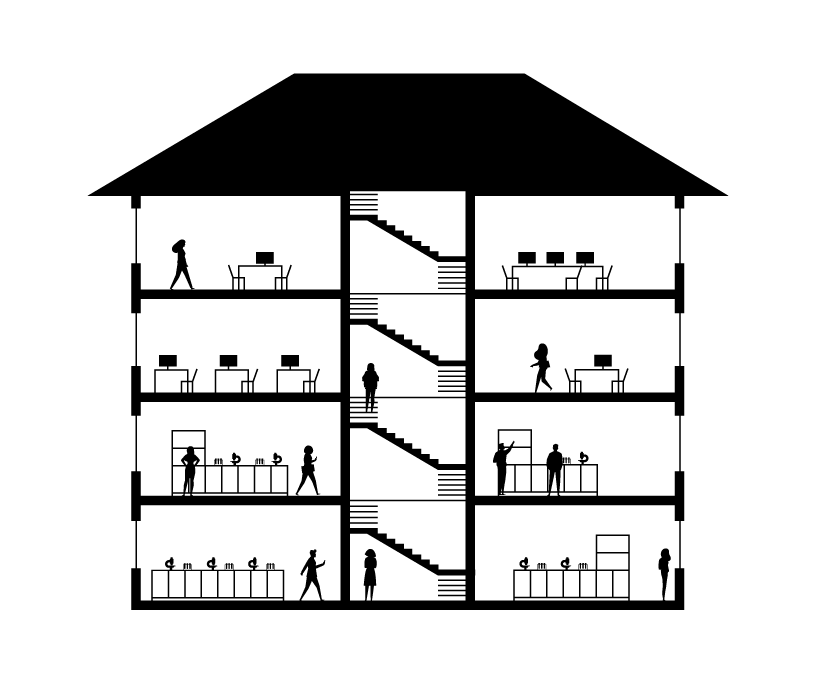 Interested? Find out why N18 is something for you.
Growth building n18, which is managed by POM Antwerp on the park campus, is embedded in one of the embankments. You have a beautiful view of the adjacent nature reserve from this building. You can rent flexible office spaces with accompanying conference rooms and labs. Our growth building located on the Galileilaan no. 18 in Niel offers you the opportunity to create a combination according to your own wishes.
On every floor in the building, you'll find a series of equipped offices, labs and conference rooms. The offices are for rent / for sale and can be modulated so that the floor areas can be reduced or enlarged depending on your needs.
An on-site facility manager ensures that communal greens management, sanitation and waste collection is taken care of. The park's network of experts is also at your disposal. Interested? Schedule a site visit so that together we can look at the options tailored to your company. It also makes an excellent time to get acquainted with the green environment of our Science Park University of Antwerp.
Facilities Offices for rent/sale
3500m² of offices and labs that are for rent and for sale

Embedded in one of the embankments

Beautiful view of the adjacent nature reserve

Located in Niel, ideally situated on the Brussels-Antwerp connection by road.